Employee Ownership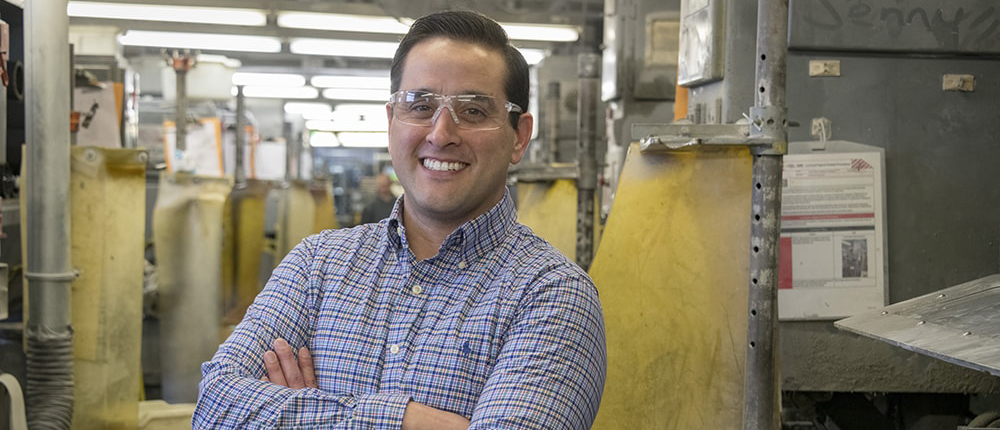 Since 2011, Grand River Rubber & Plastics has been a proud 100% employee owned company. Our more than 200 passionate employee owners are an integral part of our operation and our culture. Employee owners at Grand River possess a 'work hard, play hard' mentality that drives our success. We understand that each employee's triumph is everyone's triumph, since we are all part owners in the company.
At Grand River, everyone from our newest employees to our most senior are valued and encouraged to share their ideas. We have a company-wide  Interdepartmental Request (IDR)" initiative, which encourages employee owners at all levels of the company to submit ideas for more efficient or higher quality ways of doing day-to-day operations. Employees submit an Interdepartmental Request (IDR) form and their ideas are carefully reviewed by the Executive Staff, VP of Operations, Human Resources and the Maintenance Manager. Our employee owners have contributed ideas which have improved production, quality, and customer service.
While our employee owners work hard to produce high performance products and provide unparalleled customer service, our company acknowledges both individual and company success. It is not uncommon to see executive staff trade their business attire for an apron after a record-breaking quarter, cooking hamburger or steak lunches for the employees!
Ask any of our employee owners what is unique about Grand River and they will tell you it's our family oriented values. We provide competitive, top notch compensation and benefits packages because we know having a healthy and well taken care of family is of utmost importance. Every summer, Grand River has an Annual Company Picnic at Waldameer Park, where our employee owners and their families come together for a all expenses paid day of fun.
Grand River Rubber & Plastics is a company which offers opportunities for its employee owners to learn new skills and grow both personally and professionally. We pride ourselves in being one of the best companies to work at in Ashtabula County (Ohio).
Many employees at Grand River have worked at the company for 30 or 40+ years. It just goes to show, once you are part of the Grand River family, you are in it for life.  
Don't take our word for it. Hear our employee owners' stories below: